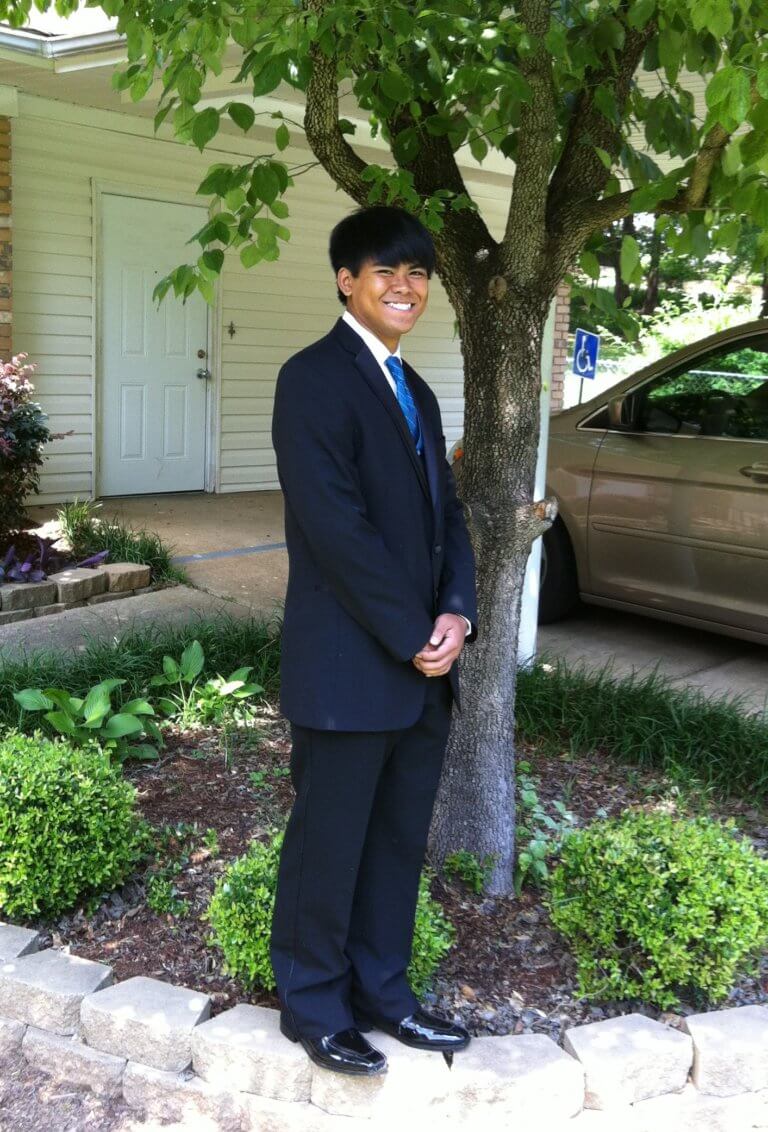 My name is Phat Trinh. From 2010-2013 the place I considered home was the Parris Home. During that time I attended Wellborn High School, was active in sports, and was a member of various clubs. At the conclusion of my senior year I graduated from Wellborn with an advanced diploma and soon after graduation I joined the National Guard.
Today I look back at my time there and remember receiving a lot of encouragement and push to become more involved in the activities at my school. Because of that I became a member of FFCLA (Family, Career and Community Leaders of America), a varsity football player, a member on the wrestling team, and president of the Student Christian Club. My house parents were always there to help me when I need help and they listened to me when I shared stories of my day or needed some advice. They even helped me attend the senior prom. The parents taught me many vital life skills, like cooking and cleaning, which helped me when I moved out to live on my own. Most of all they always made sure we had fun on the basketball court, play fort, jungle gym, and swing sets we had in our own back yard. 
While living there I also got to see how a community can come together to provide for those who need a little help. I remember people from all over coming to the house to make sure every one of us kids had Christmas presents under the tree. I believe that living in the Parris Home provided me a stable environment, surrounded me with caring and dedicated people who pushed me to succeed and prepared me for my life.